Queen Elizabeth II, whose reign of almost seven decades made her Britain's longest-serving monarch, died on Sept. 8, 2022, at Balmoral Castle in Scotland. She was 96.
On 8 September 2022, Elizabeth II, Queen of the United Kingdom and the other Commonwealth realms, and the oldest living and longest-reigning British monarch, died at the age of 96 at Balmoral Castle in Aberdeenshire, Scotland. She had served more than 70 years on the throne. Her death was publicly announced at 18:30 BST. She was succeeded by her eldest child, Charles III.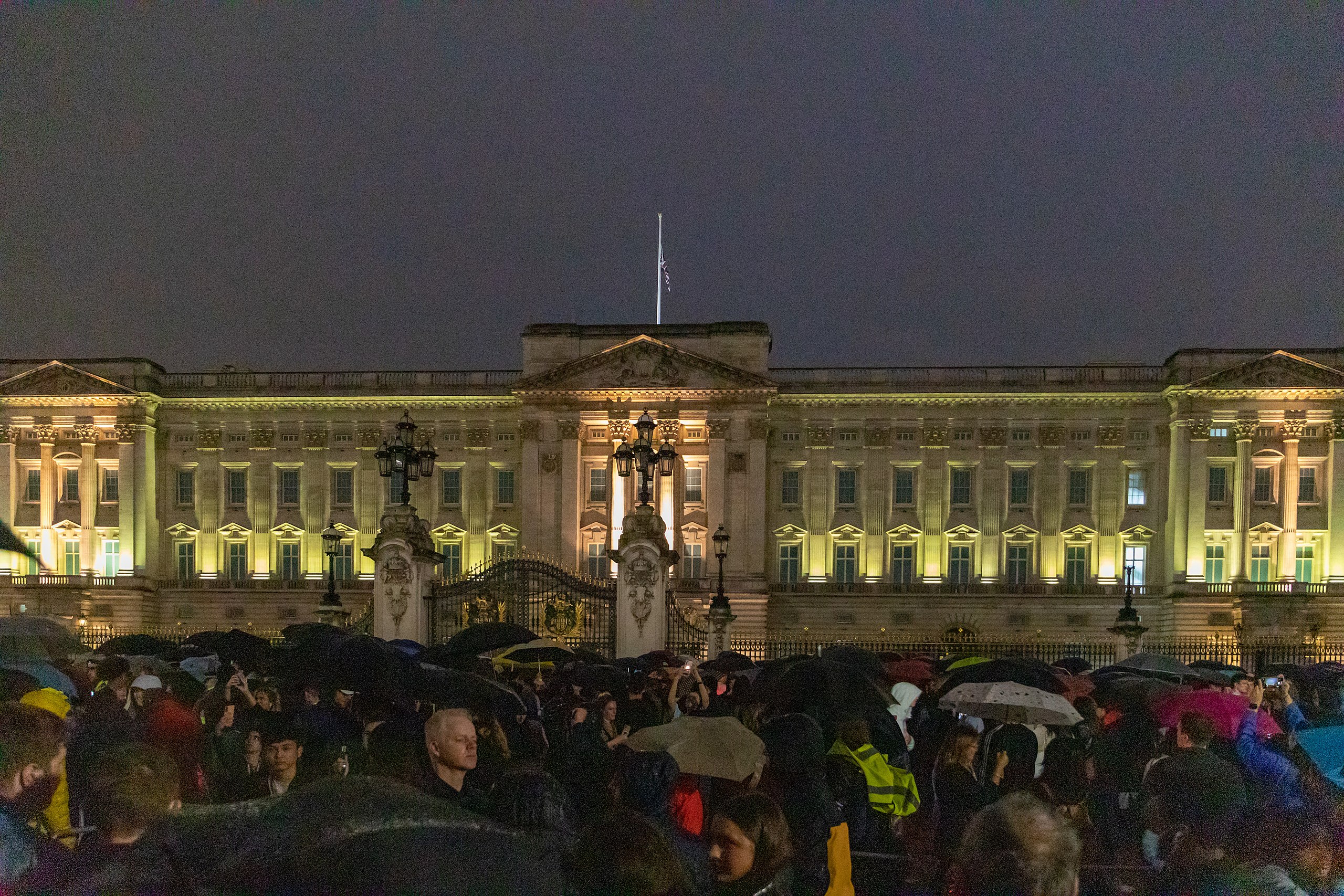 "The queen died peacefully at Balmoral this afternoon," Buckingham Palace said in a statement Thursday evening.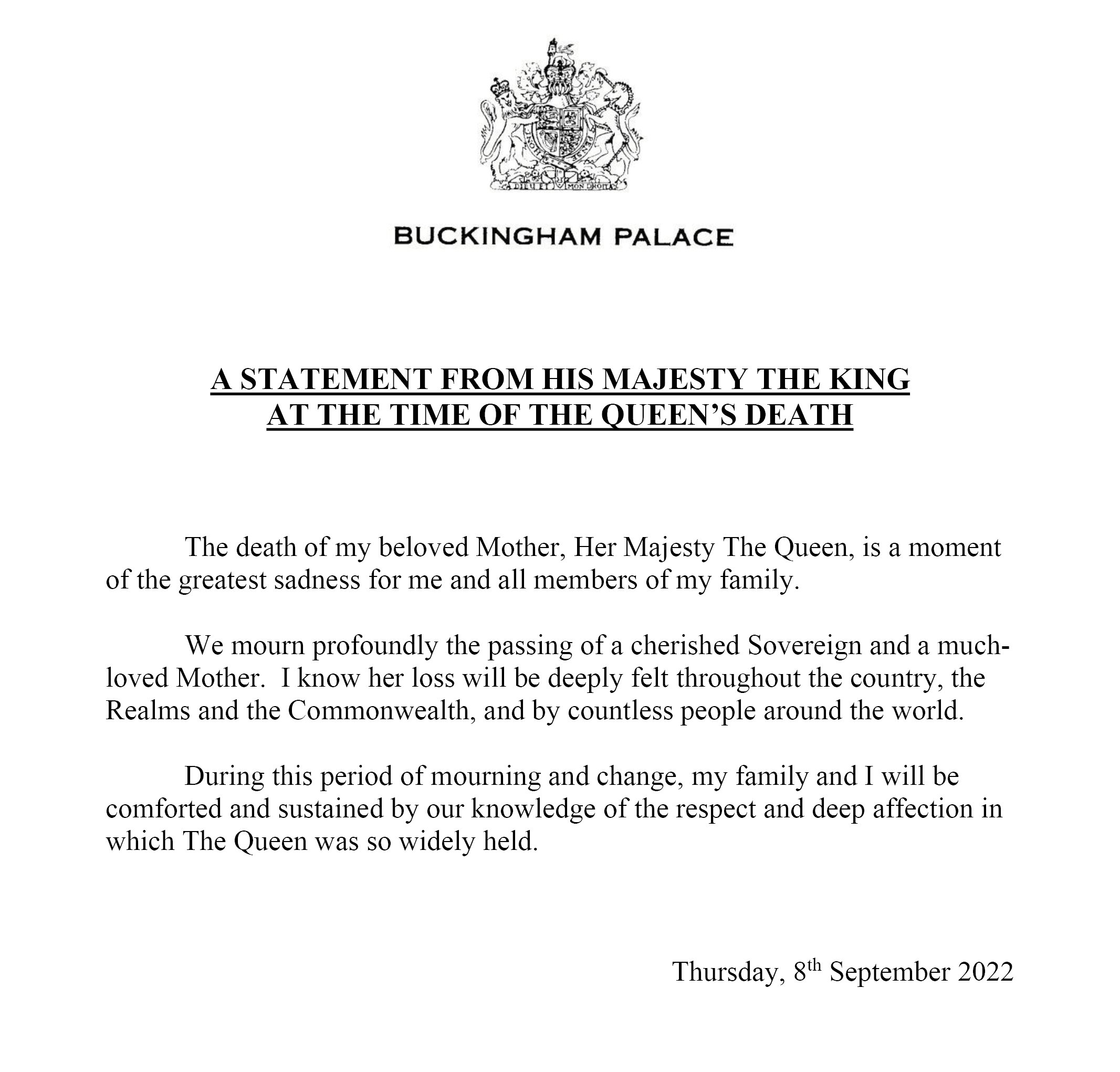 She is immediately succeeded by her eldest son Charles, who now becomes King Charles III. He and other members of the royal family had rushed to Balmoral, the queen's Scottish estate where she traditionally spends the late summer, earlier in the day, as the severity of her condition became clear.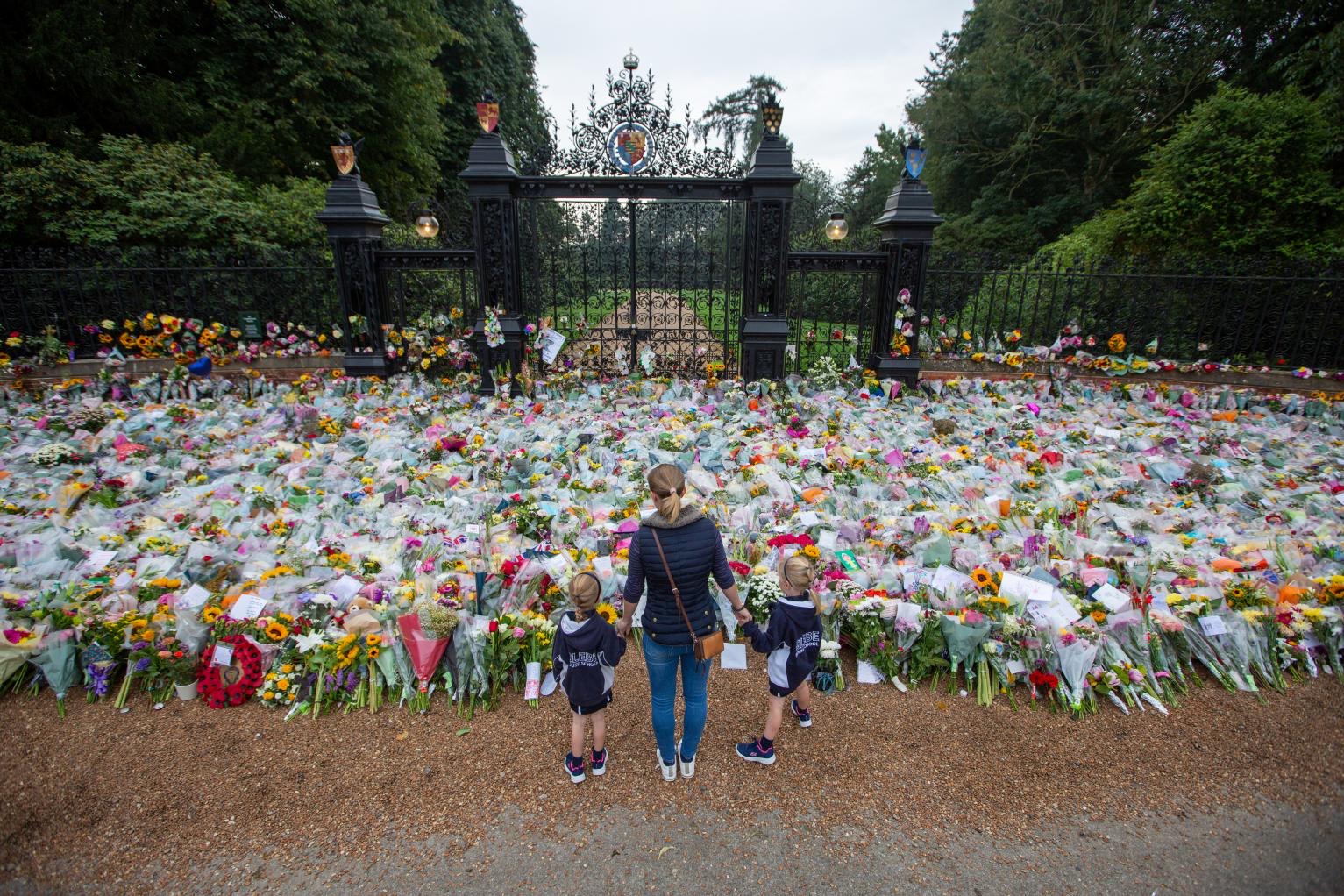 Tributes flooded in from the around the world Thursday evening and flags across the U.K. were lowered to half-mast, as the nation prepared for an official period of mourning.
"The death of my beloved mother, Her Majesty the Queen, is a moment of the greatest sadness for me and all members of my family," Charles said.
"We mourn profoundly the passing of a cherished sovereign and a much-loved mother. I know her loss will be deeply felt throughout the country, the realms and the Commonwealth, and by countless people around the world."
New U.K. Prime Minister Liz Truss — asked to form a government by the queen only two days ago — addressed the nation from Downing Street Thursday night.
"Queen Elizabeth II was the rock on which modern Britain was built," Truss said, in one of her first speeches as U.K. prime minister. "Our country has grown and flourished under her reign.
"Britain is the great country it is today because of her … She was the very spirit of Great Britain, and that spirit will endure."
Labour Party leader Keir Starmer paid tribute to Britain's "longest-serving and greatest monarch."
He added: "Above the clashes of politics, she stood not for what the nation fought over, but what it agreed upon."
In Westminster, House of Commons Speaker Lindsay Hoyle described her death as a "terrible loss" for the nation.
"For all of us, the queen has been a constant presence in our lives — as familiar as a member of the family, yet one who has exercised a calm and steadying influence over our country. Most of us have never known a time when she was not there. Her death is not only a tragedy for the royal family, but a terrible loss for us all."
As a young princess, Elizabeth first took on public duties during the Second World War, appearing on the radio and being appointed one of her father's effective deputies as counsellor of state.
She married Philip Mountbatten in 1947, a marriage which lasted until his death in 2021 and produced four children: Charles, Anne, Andrew and Edward.
She became queen in 1952 after the premature death of her father George VI, and went on to become both the country's longest-lived and longest-serving monarch.
She is credited with revitalizing the monarchy, embarking on a seven-month world tour shortly after she took the throne and helping to secure the transition of the Empire into the Commonwealth of Nations. She traveled extensively in the Commonwealth even as an increasing number of African and Caribbean countries decolonized in the 1960s and 1970s.
The 1980s and 1990s saw one of the most difficult periods of her reign as press scrutiny of the royal family intensified with a particular focus on the unhappy marriage between Charles and Princess Diana.
The popularity of the family dipped in the queen's annus horribilis of 1992, when Charles and Diana separated and a major fire broke out at Windsor Castle.
After Diana's death in a car crash in 1997 the public briefly became openly hostile toward the queen amid an outpouring of grief, before she gave a personal tribute to the princess in a televised broadcast.
She has remained a constant in the life of all Britons and recovered her popularity to become more revered than ever, even as fresh scandals engulfed the family in recent years.
In a broadcast to the nation at the start of the COVID pandemic, the queen promised there were better days ahead. Echoing the words of a famous Vera Lynn wartime song, she said that "we will meet again."
The queen has been affected by mobility problems over the past year and greatly reduced her public appearances, including missing the state opening of parliament in May and a service of thanksgiving to celebrate her 70 years on the throne. Just this week mobility concerns meant the queen had to appoint Liz Truss as U.K. prime minister — the 15th of her reign — from Balmoral Castle in Scotland rather than London's Buckingham Palace.
A state funeral will take place at Westminster Abbey in 10 days' time, which will see the nation observe a two minutes' silence, before the queen is buried at Windsor Castle.
Pledge to Serve
Queen Elizabeth II, who was also the world's oldest and longest-serving head of state, came to the throne following the death of her father King George VI on Feb 6, 1952, when she was just 25.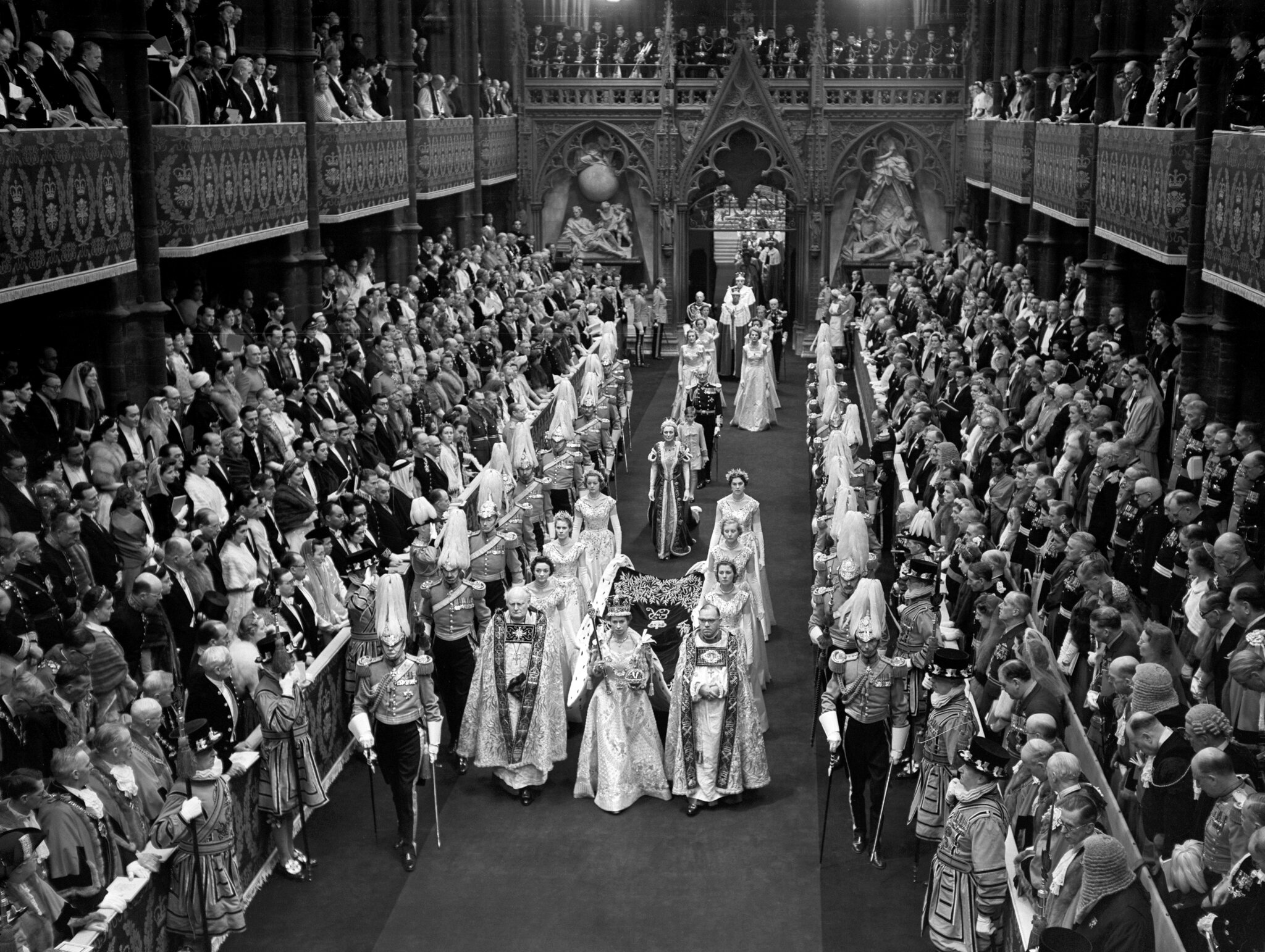 She was crowned in June the following year. The first televised coronation was a foretaste of a new world in which the lives of the royals were to become increasingly scrutinised by the media.
"I have in sincerity pledged myself to your service, as so many of you are pledged to mine. Throughout all my life and with all my heart I shall strive to be worthy of your trust," she said in a speech to her subjects on her coronation day.
Elizabeth became monarch at a time when Britain still retained much of its old empire. It was emerging from the ravages of World War II, with food rationing still in force and class and privilege still dominant in society.
Winston Churchill was Britain's prime minister at the time, Josef Stalin led the Soviet Union and the Korean War was raging.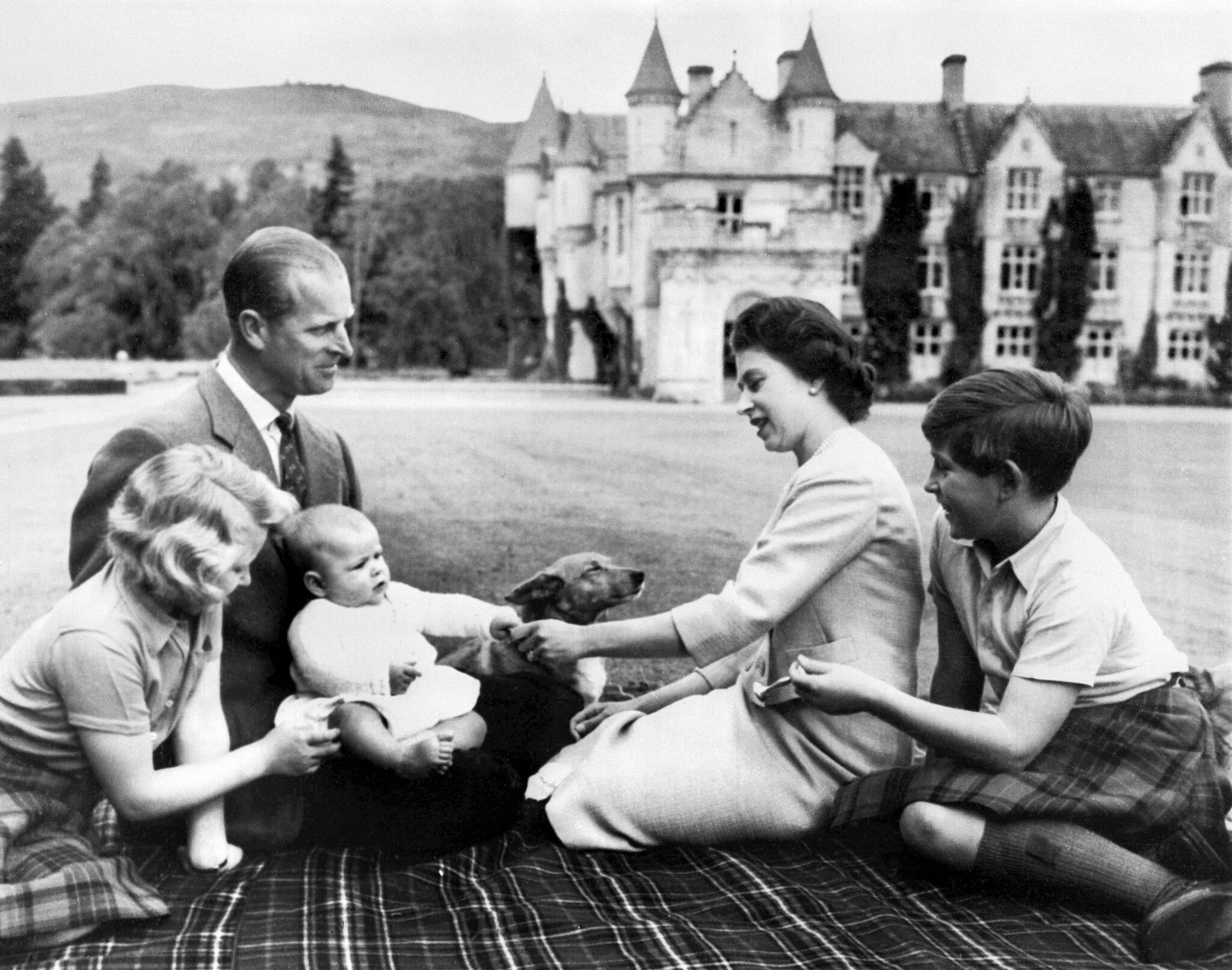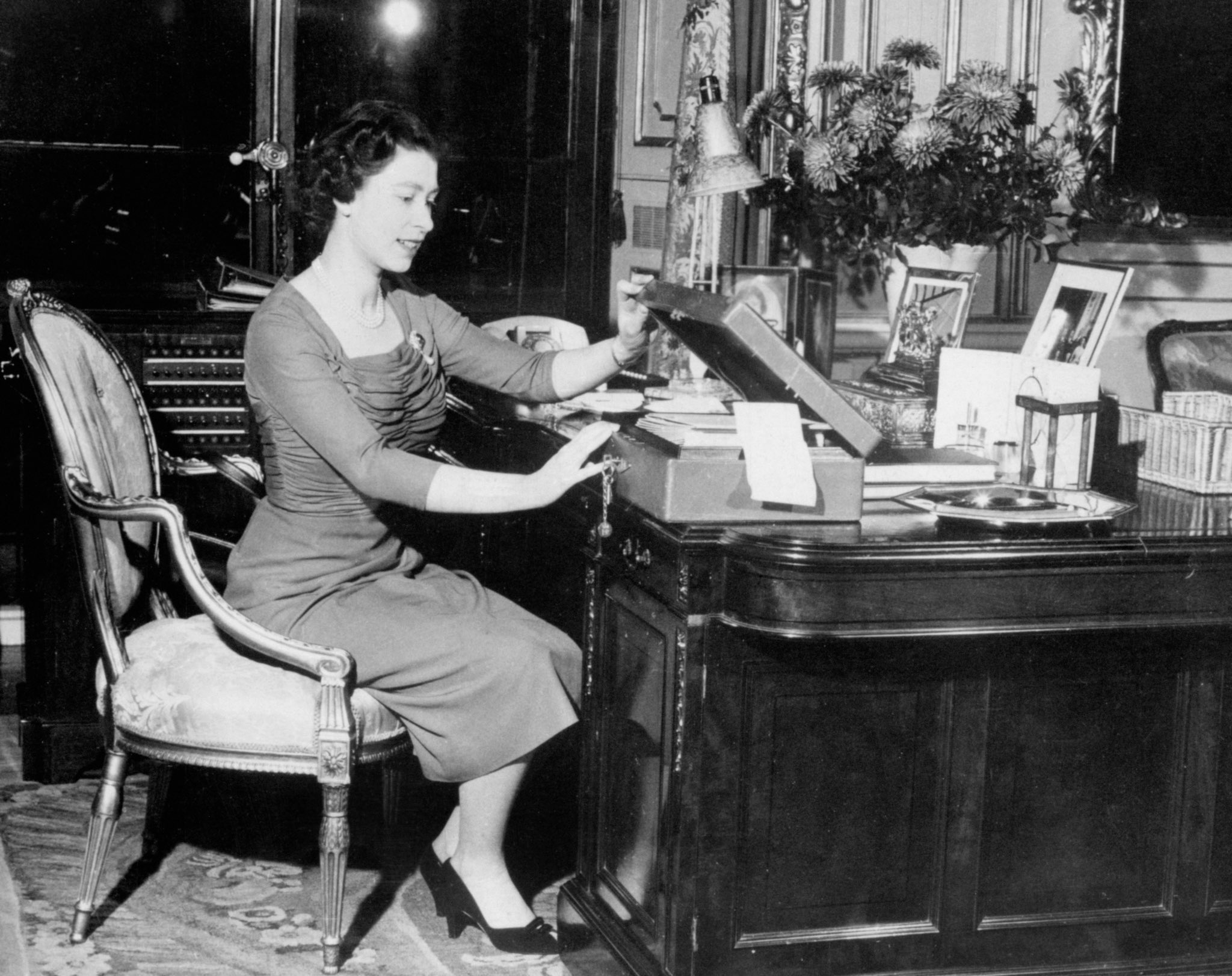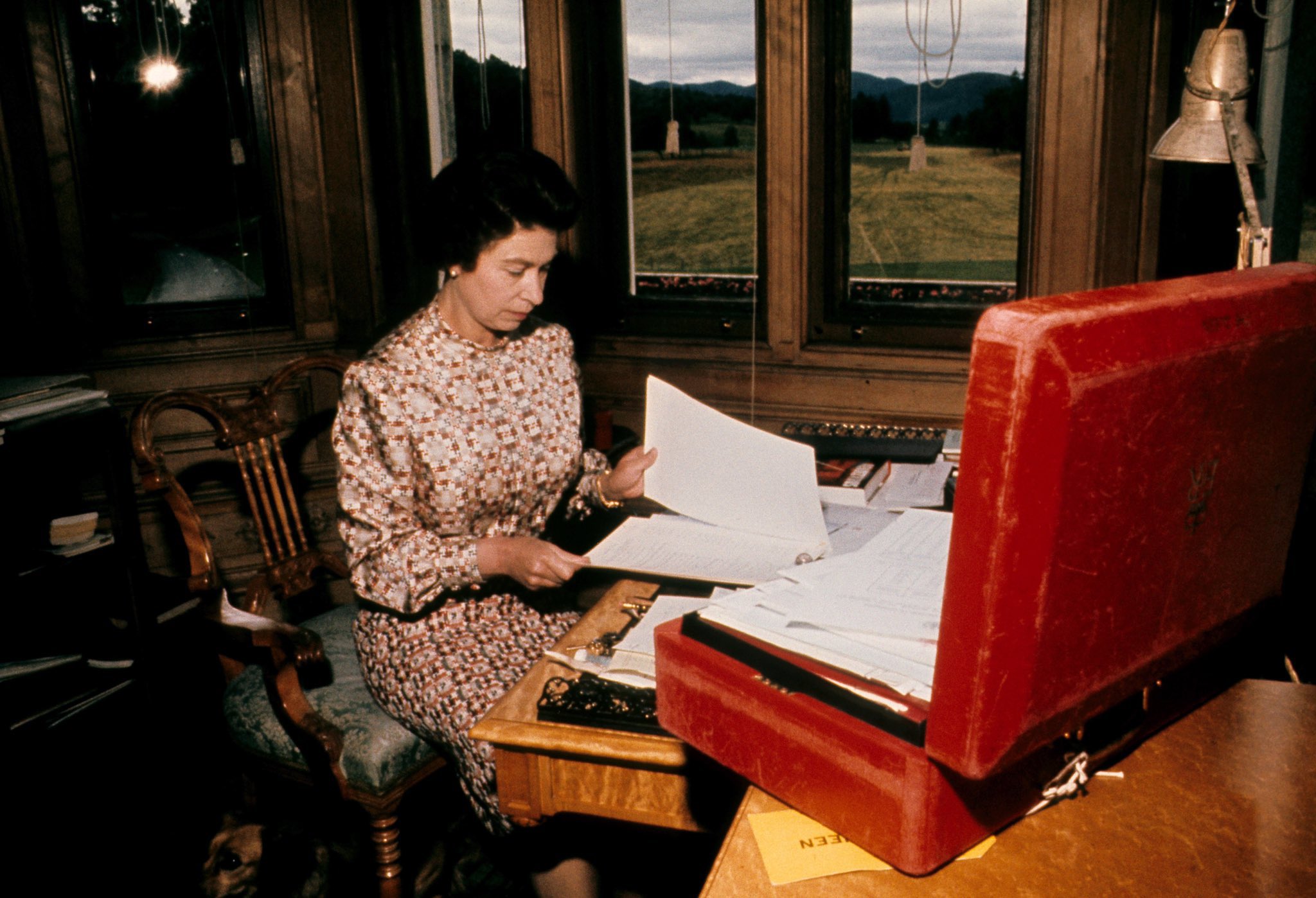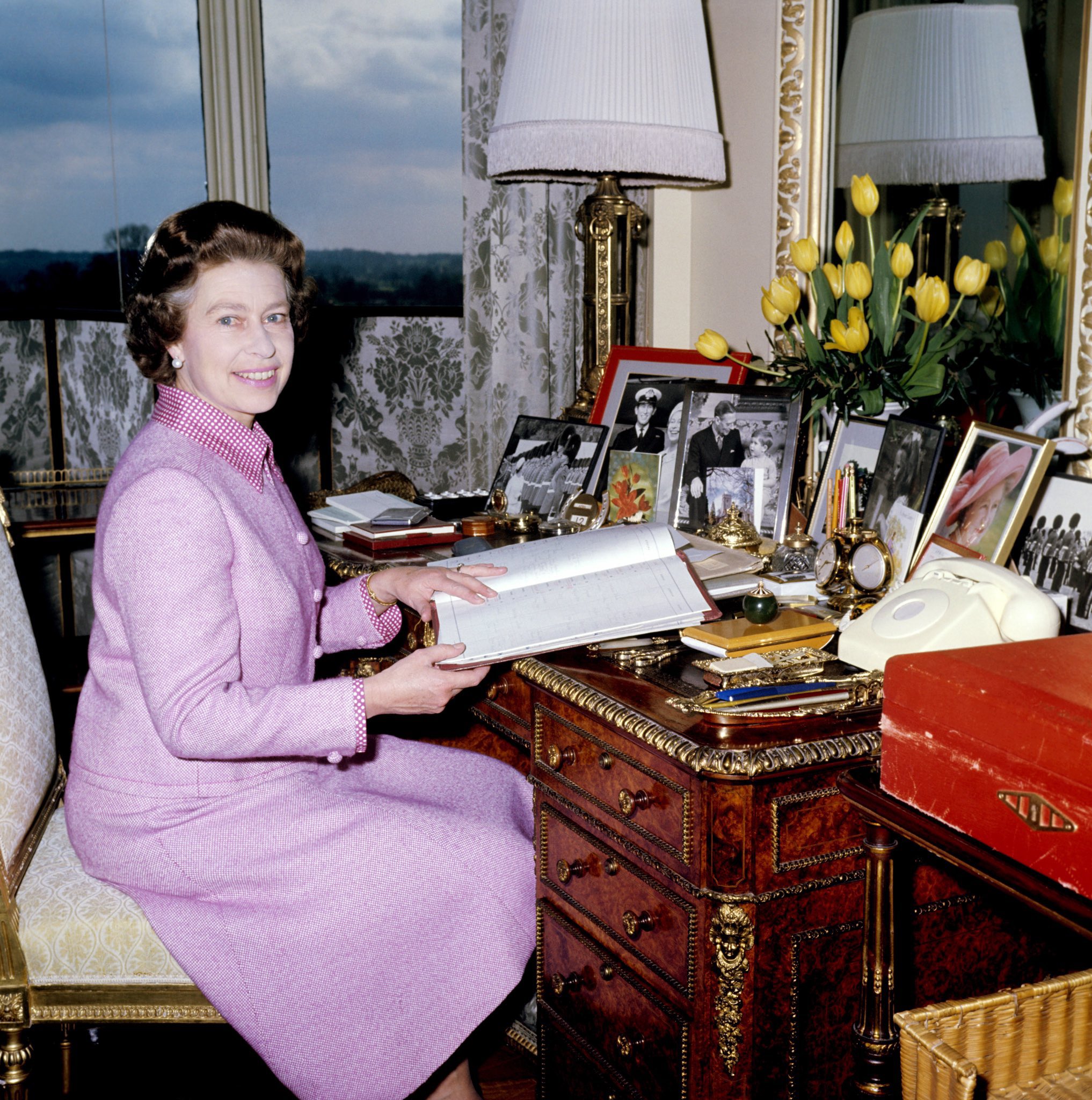 In the decades that followed, Elizabeth witnessed massive political change and social upheaval at home and abroad. Her own family's tribulations, most notably the divorce of Charles and his late first wife Diana, were played out in full public glare.
While remaining an enduring symbol of stability and continuity for Britons at a time of relative national economic decline, Elizabeth also tried to adapt the ancient institution of monarchy to the demands of the modern era.
"She has managed to modernise and evolve the monarchy like no other," her grandson Prince William, who is now heir to the throne, said in a 2012 documentary.
Records
Elizabeth was the 40th monarch in a royal line that followed Norman King William the Conqueror, who claimed the English throne in 1066 after defeating Anglo-Saxon ruler Harold II at the Battle of Hastings.
Her long reign meant she repeatedly broke records for British rulers. When she surpassed the more than 63 years her great-great-grandmother Queen Victoria spent on the throne, she said it was not a landmark to which she had ever aspired.
"Inevitably a long life can pass by many milestones – my own is no exception," she said.
Her marriage to Prince Philip lasted 73 years, until his death in April 2021, and they had four children, Charles, Anne, Andrew and Edward.
For the vast majority of her subjects she was a figure who commanded respect and admiration. Her death marks the end of an era.
"When people around the world spoke of 'the queen', they actually meant our queen," former Prime Minister John Major said. "That was the status she had in every part of the world. It was truly remarkable."
Opinion polls have suggested that Charles does not enjoy anywhere near the same level of support and there is speculation that the loss of Elizabeth may see a rise in republican sentiment, particularly in the other realms.
"We know that, in losing our beloved queen, we have lost the person whose steadfast loyalty, service and humility has helped us make sense of who we are through decades of extraordinary change in our world, nation and society," the Archbishop of Canterbury, Justin Welby, said.
At her death the queen was head of state of not only the United Kingdom but also of Australia, the Bahamas, Belize, Canada, Grenada, Jamaica, New Zealand, Papua New Guinea, Saint Lucia, Saint Kitts and Nevis, Tuvalu, the Solomon Islands, Saint Vincent and the Grenadines, and Antigua and Barbuda.
Summary
Elizabeth II (Elizabeth Alexandra Mary; 21 April 1926 – 8 September 2022) was Queen of the United Kingdom and other Commonwealth realms from 6 February 1952 until her death in 2022. She was queen regnant of 32 sovereign states during her lifetime and 15 at the time of her death. Her reign of 70 years and 214 days is the longest of any British monarch and the longest verified reign of any female sovereign in history.
Elizabeth was born in Mayfair, London, as the first child of the Duke and Duchess of York (later King George VI and Queen Elizabeth). Her father acceded to the throne in 1936 upon the abdication of his brother King Edward VIII, making Elizabeth the heir presumptive. She was educated privately at home and began to undertake public duties during the Second World War, serving in the Auxiliary Territorial Service. In November 1947, she married Philip Mountbatten, a former prince of Greece and Denmark, and their marriage lasted 73 years until his death in 2021. They had four children: Charles, Anne, Andrew, and Edward.
When her father died in February 1952, Elizabeth—then 25 years old—became queen of seven independent Commonwealth countries: the United Kingdom, Canada, Australia, New Zealand, South Africa, Pakistan, and Ceylon (known today as Sri Lanka), as well as Head of the Commonwealth. Elizabeth reigned as a constitutional monarch through major political changes such as the Troubles in Northern Ireland, devolution in the United Kingdom, the decolonisation of Africa, and the United Kingdom's accession to the European Communities and withdrawal from the European Union. The number of her realms varied over time as territories gained independence and some realms became republics. As queen, Elizabeth was served by more than 170 prime ministers across her realms. Her many historic visits and meetings included state visits to China in 1986, to Russia in 1994, and to the Republic of Ireland in 2011, and meetings with five popes.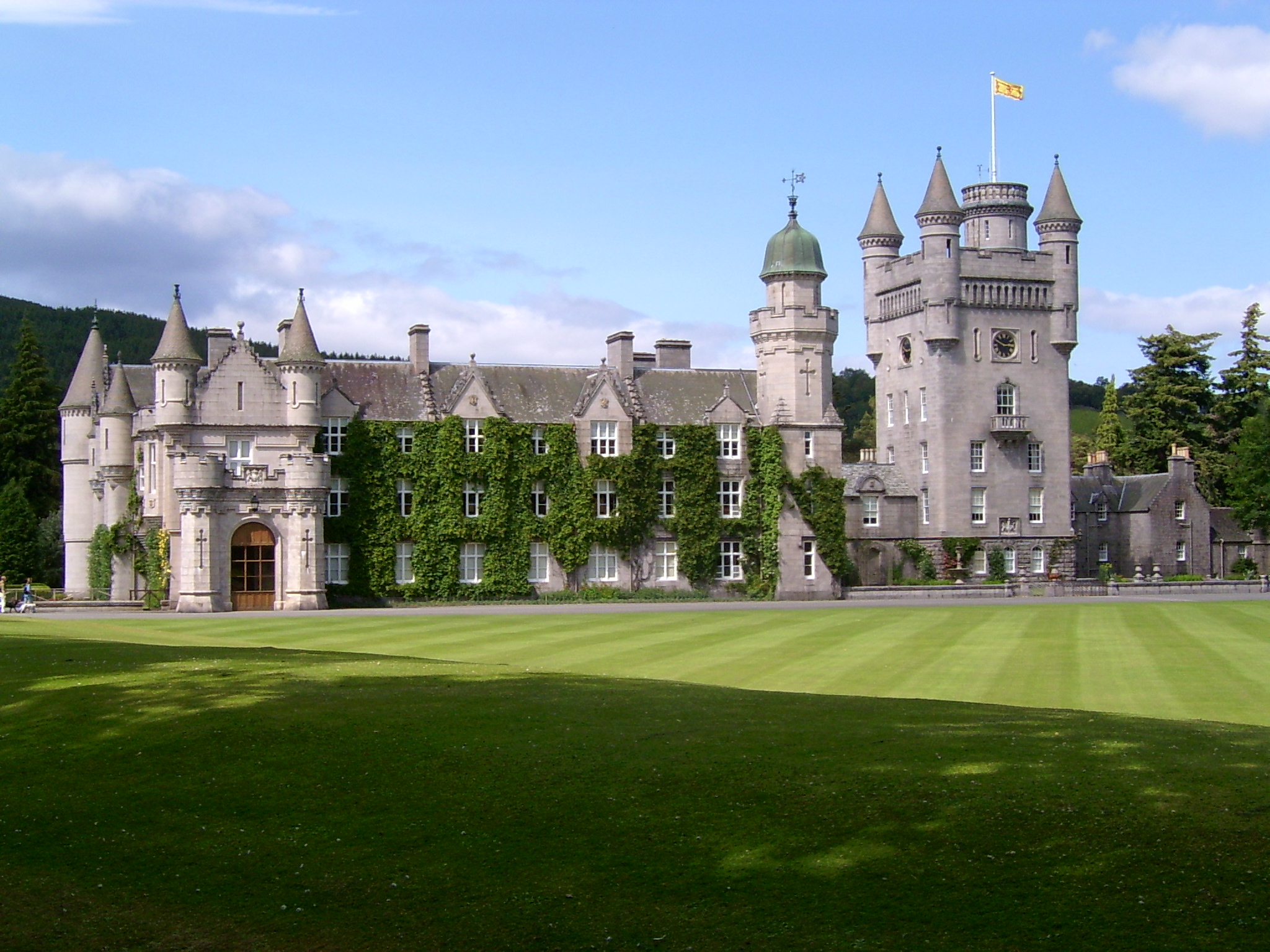 Significant events included Elizabeth's coronation in 1953 and the celebrations of her Silver, Golden, Diamond, and Platinum jubilees in 1977, 2002, 2012, and 2022, respectively. Although she faced occasional republican sentiment and media criticism of her family—particularly after the breakdowns of her children's marriages, her annus horribilis in 1992, and the death of her former daughter-in-law Diana, Princess of Wales, in 1997—support for the monarchy in the United Kingdom remained consistently high throughout her lifetime, as did her personal popularity.Elizabeth died on 8 September 2022 at Balmoral Castle in Aberdeenshire, at the age of 96, and was succeeded by her eldest child, Charles III. Her state funeral was the first held in Britain since that of Winston Churchill in 1965.
Early Life
Elizabeth was born at 02:40 (GMT) on 21 April 1926, during the reign of her paternal grandfather, King George V. Her father, Prince Albert, Duke of York (later King George VI), was the second son of the King. Her mother, Elizabeth, Duchess of York (later Queen Elizabeth The Queen Mother), was the youngest daughter of Scottish aristocrat Claude Bowes-Lyon, 14th Earl of Strathmore and Kinghorne.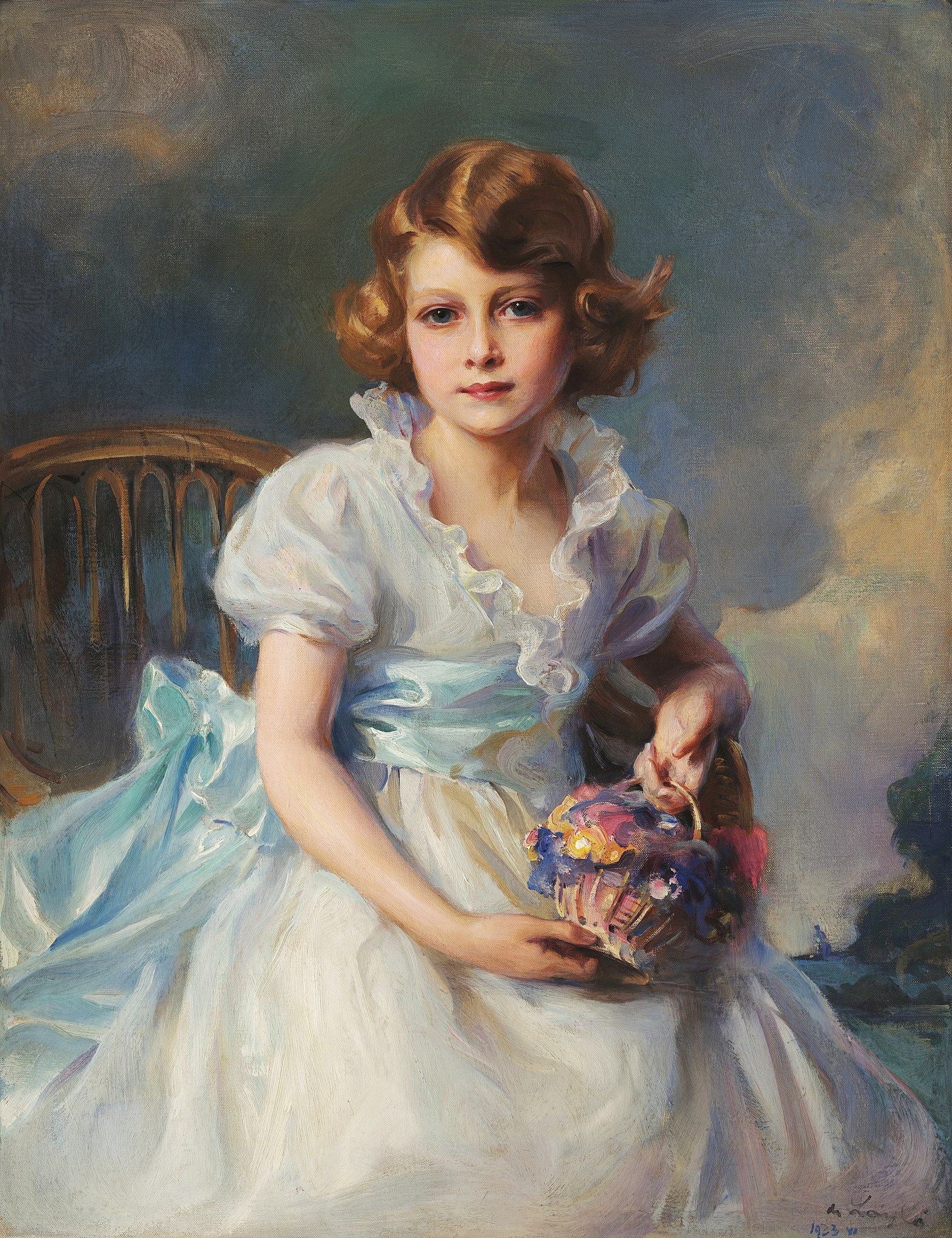 Princess Elizabeth was delivered by Caesarean section at 17 Bruton Street in Mayfair, which was her grandfather Lord Strathmore's London home. She was baptised by the Anglican Archbishop of York, Cosmo Gordon Lang, in the private chapel of Buckingham Palace on 29 May, and named Elizabeth after her mother; Alexandra after her paternal great-grandmother, who had died six months earlier; and Mary after her paternal grandmother. Called "Lilibet" by her close family, based on what she called herself at first,[ she was cherished by her grandfather George V, whom she affectionately called "Grandpa England", and her regular visits during his serious illness in 1929 were credited in the popular press and by later biographers with raising his spirits and aiding his recovery.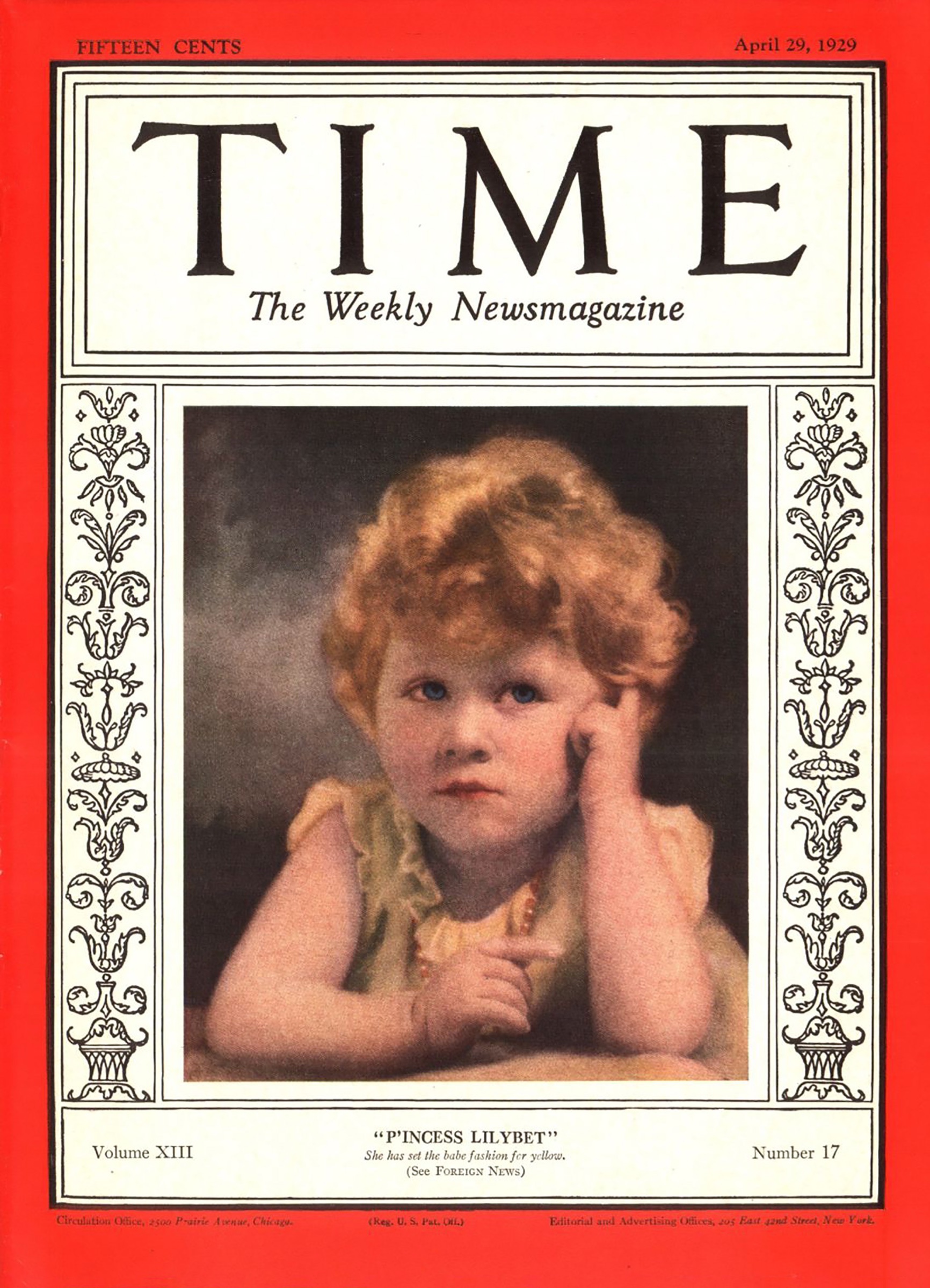 Elizabeth's only sibling, Princess Margaret, was born in 1930. The two princesses were educated at home under the supervision of their mother and their governess, Marion Crawford. Lessons concentrated on history, language, literature, and music. Crawford published a biography of Elizabeth and Margaret's childhood years entitled The Little Princesses in 1950, much to the dismay of the royal family. The book describes Elizabeth's love of horses and dogs, her orderliness, and her attitude of responsibility. Others echoed such observations: Winston Churchill described Elizabeth when she was two as "a character. She has an air of authority and reflectiveness astonishing in an infant." Her cousin Margaret Rhodes described her as "a jolly little girl, but fundamentally sensible and well-behaved".
Heir presumptive
During her grandfather's reign, Elizabeth was third in the line of succession to the British throne, behind her uncle Edward and her father. Although her birth generated public interest, she was not expected to become queen, as Edward was still young and likely to marry and have children of his own, who would precede Elizabeth in the line of succession. When her grandfather died in 1936 and her uncle succeeded as Edward VIII, she became second in line to the throne, after her father. Later that year, Edward abdicated, after his proposed marriage to divorced socialite Wallis Simpson provoked a constitutional crisis. Consequently, Elizabeth's father became king, taking the regnal name George VI. Since Elizabeth had no brothers, she became heir presumptive. If her parents had subsequently borne a son, he would have been heir apparent and above her in the line of succession, which was determined by the male-preference primogeniture in effect at the time.
Elizabeth received private tuition in constitutional history from Henry Marten, Vice-Provost of Eton College, and learned French from a succession of native-speaking governesses. A Girl Guides company, the 1st Buckingham Palace Company, was formed specifically so she could socialise with girls her own age. Later, she was enrolled as a Sea Ranger.
In 1939, Elizabeth's parents toured Canada and the United States. As in 1927, when they had toured Australia and New Zealand, Elizabeth remained in Britain, since her father thought she was too young to undertake public tours. She "looked tearful" as her parents departed. They corresponded regularly,and she and her parents made the first royal transatlantic telephone call on 18 May.
World War II
In September 1939, Britain entered the Second World War. Lord Hailsham suggested that Princesses Elizabeth and Margaret should be evacuated to Canada to avoid the frequent aerial bombings of London by the Luftwaffe. This was rejected by their mother, who declared, "The children won't go without me. I won't leave without the King. And the King will never leave." The princesses stayed at Balmoral Castle, Scotland, until Christmas 1939, when they moved to Sandringham House, Norfolk. From February to May 1940, they lived at Royal Lodge, Windsor, until moving to Windsor Castle, where they lived for most of the next five years. At Windsor, the princesses staged pantomimes at Christmas in aid of the Queen's Wool Fund, which bought yarn to knit into military garments. In 1940, the 14-year-old Elizabeth made her first radio broadcast during the BBC's Children's Hour, addressing other children who had been evacuated from the cities. She stated: "We are trying to do all we can to help our gallant sailors, soldiers, and airmen, and we are trying, too, to bear our own share of the danger and sadness of war. We know, every one of us, that in the end all will be well."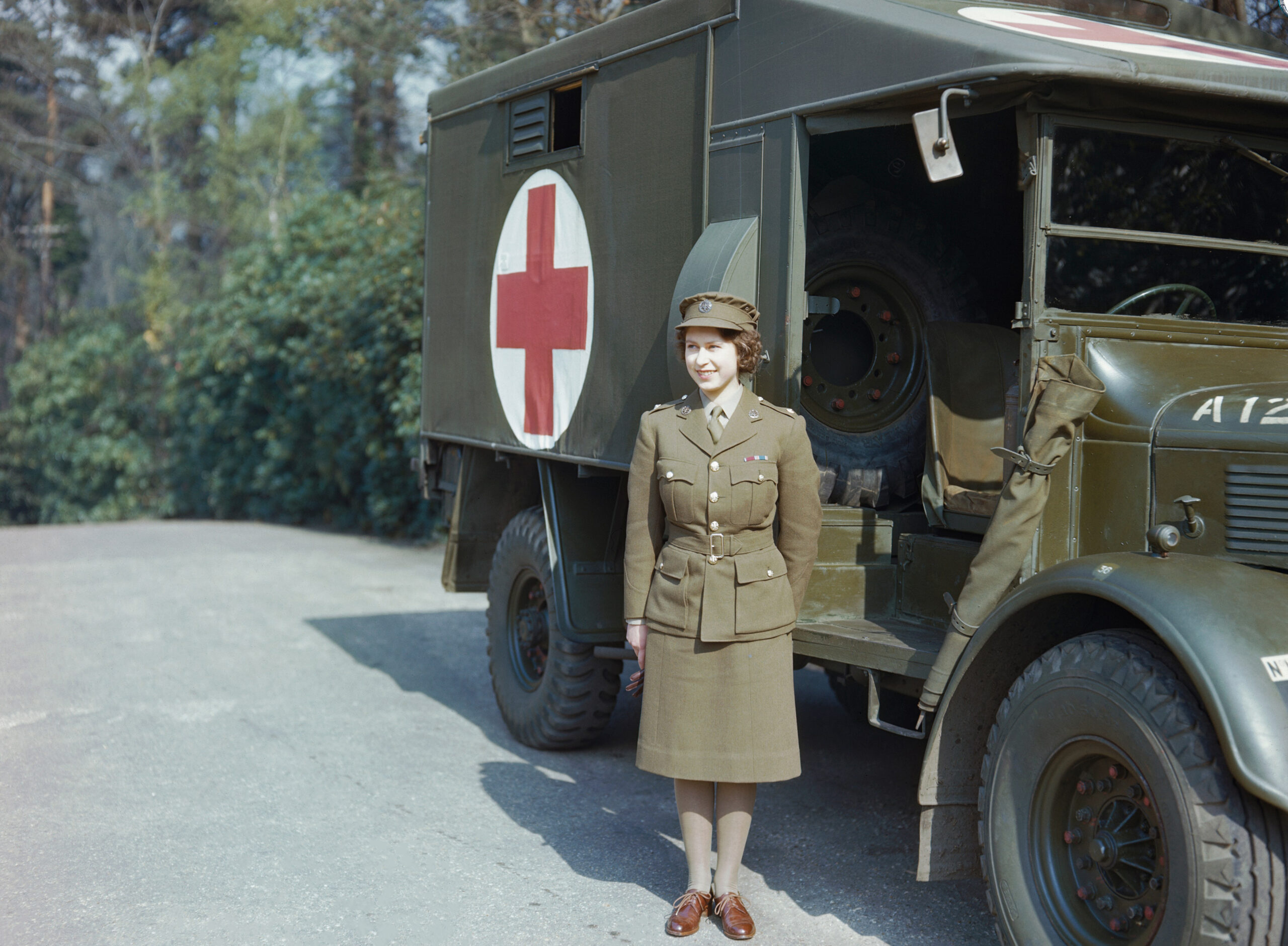 In 1943, Elizabeth undertook her first solo public appearance on a visit to the Grenadier Guards, of which she had been appointed Colonel the previous year. As she approached her 18th birthday, parliament changed the law so she could act as one of five Counsellors of State in the event of her father's incapacity or absence abroad, such as his visit to Italy in July 1944. In February 1945, she was appointed an honorary second subaltern in the Auxiliary Territorial Service with the service number of 230873. She trained and worked as a driver and mechanic and was given the rank of honorary junior commander (female equivalent of captain at the time) five months later.
At the end of the war in Europe, on Victory in Europe Day, Elizabeth and Margaret mingled incognito with the celebrating crowds in the streets of London. Elizabeth later said in a rare interview, "We asked my parents if we could go out and see for ourselves. I remember we were terrified of being recognised … I remember lines of unknown people linking arms and walking down Whitehall, all of us just swept along on a tide of happiness and relief."
Princess Elizabeth went on her first overseas tour in 1947, accompanying her parents through southern Africa. During the tour, in a broadcast to the British Commonwealth on her 21st birthday, she made the following pledge: "I declare before you all that my whole life, whether it be long or short, shall be devoted to your service and the service of our great imperial family to which we all belong." The speech was written by Dermot Morrah, a journalist for The Times.
Titles
Elizabeth held many titles and honorary military positions throughout the Commonwealth, was sovereign of many orders in her own countries, and received honours and awards from around the world. In each of her realms, she had a distinct title that follows a similar formula: Queen of Saint Lucia and of Her other Realms and Territories in Saint Lucia, Queen of Australia and Her other Realms and Territories in Australia, etc. In the Channel Islands and Isle of Man, which are Crown Dependencies rather than separate realms, she was known as Duke of Normandy and Lord of Mann, respectively. Additional styles include Defender of the Faith and Duke of Lancaster.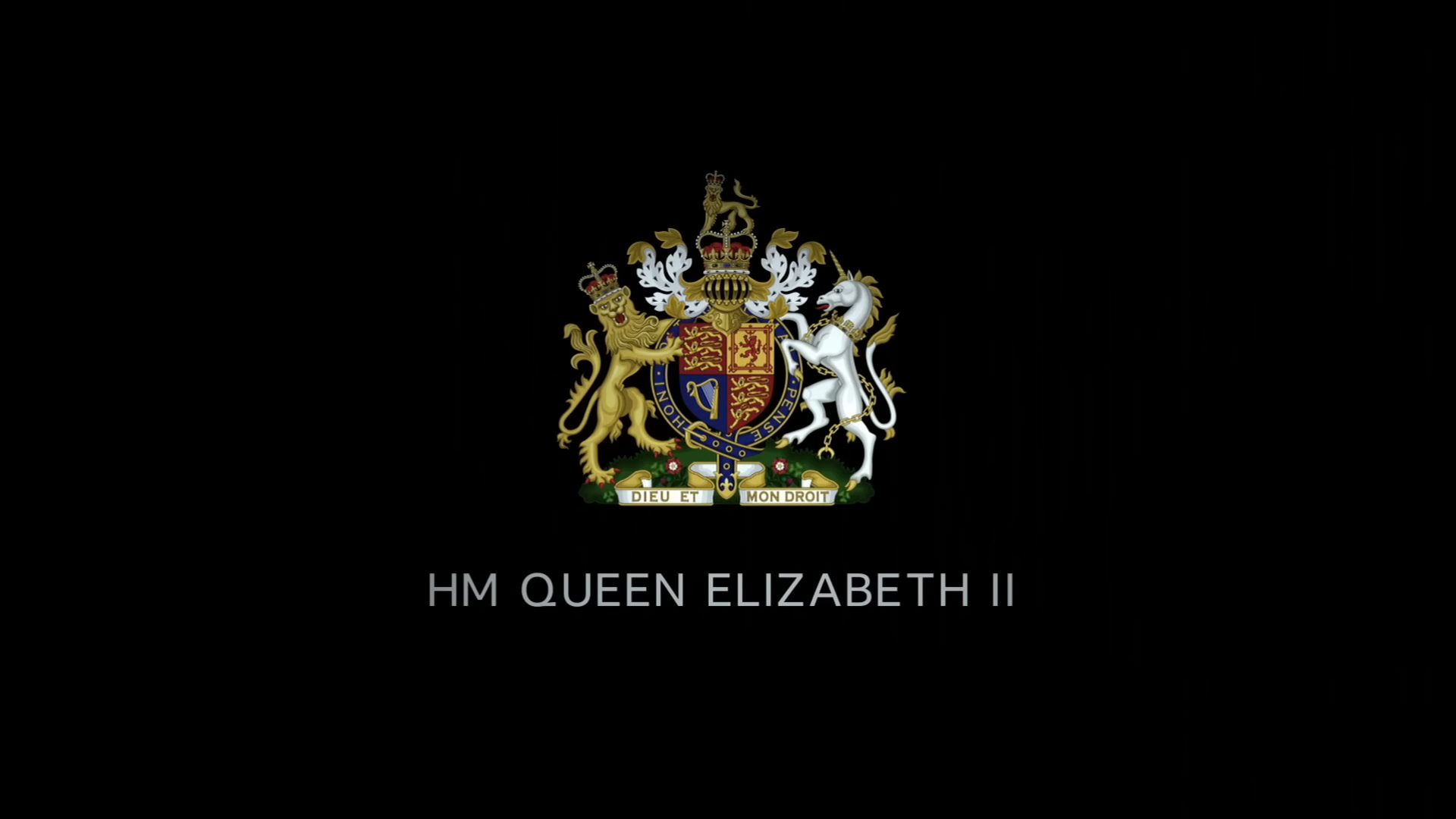 When conversing with Elizabeth, the correct etiquette was to address her initially as Your Majesty and thereafter as Ma'am (pronounced /mæm/), with a short 'a' as in jam.
21 April 1926 – 11 December 1936: Her Royal Highness Princess Elizabeth of York
11 December 1936 – 20 November 1947: Her Royal Highness The Princess Elizabeth
20 November 1947 – 6 February 1952: Her Royal Highness The Princess Elizabeth, Duchess of Edinburgh
6 February 1952 – 8 September 2022: Her Majesty The Queen
Death and State Funeral
The Queen's death set in motion Operation London Bridge, a collection of plans including arrangements for her funeral, including Operation Unicorn, which set protocols for the Queen's death occurring in Scotland. The United Kingdom observed a national mourning period of 10 days. The Queen lay in state in Westminster Hall from 14 to 19 September, during which time an estimated 250,000 people queued to pay their respects.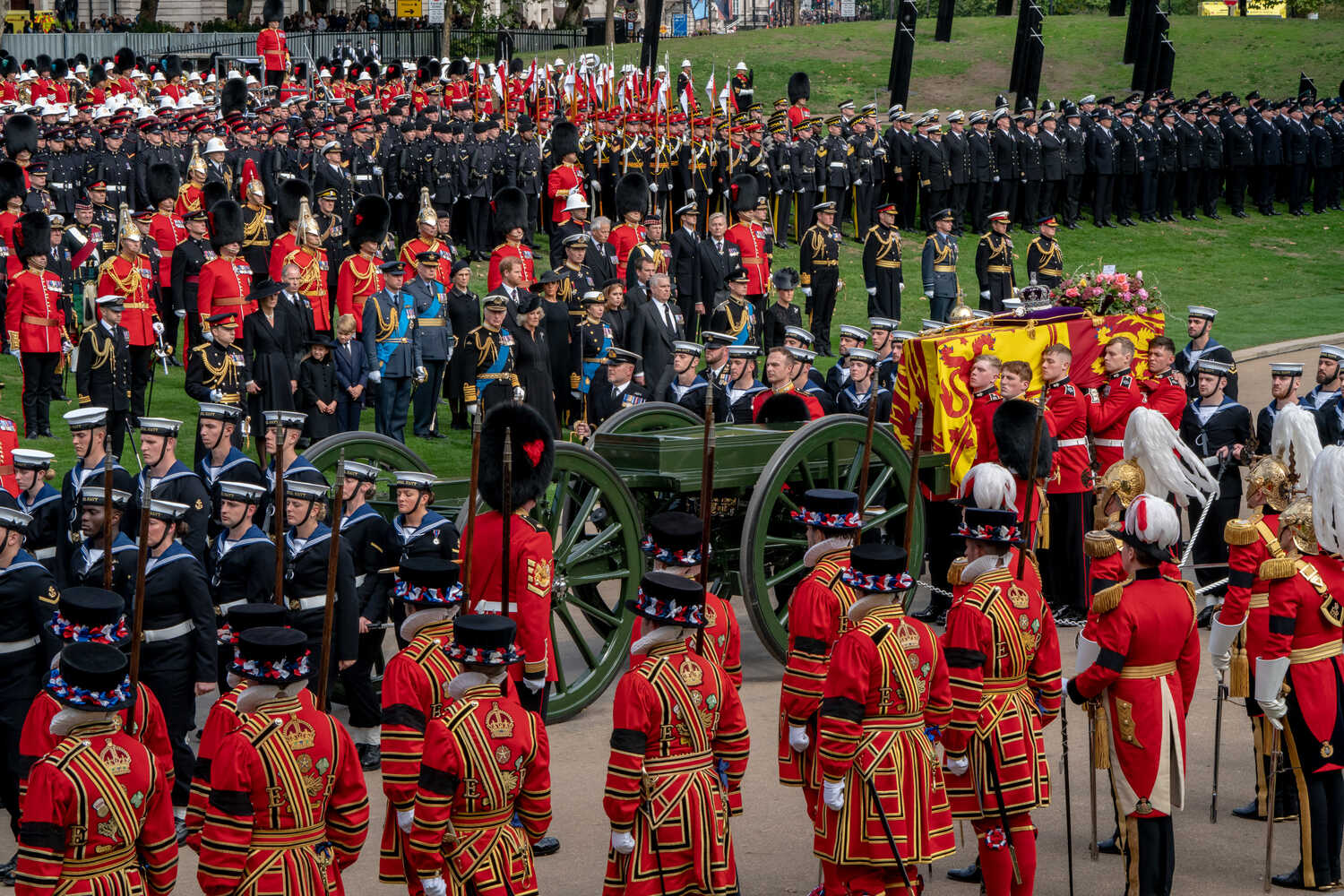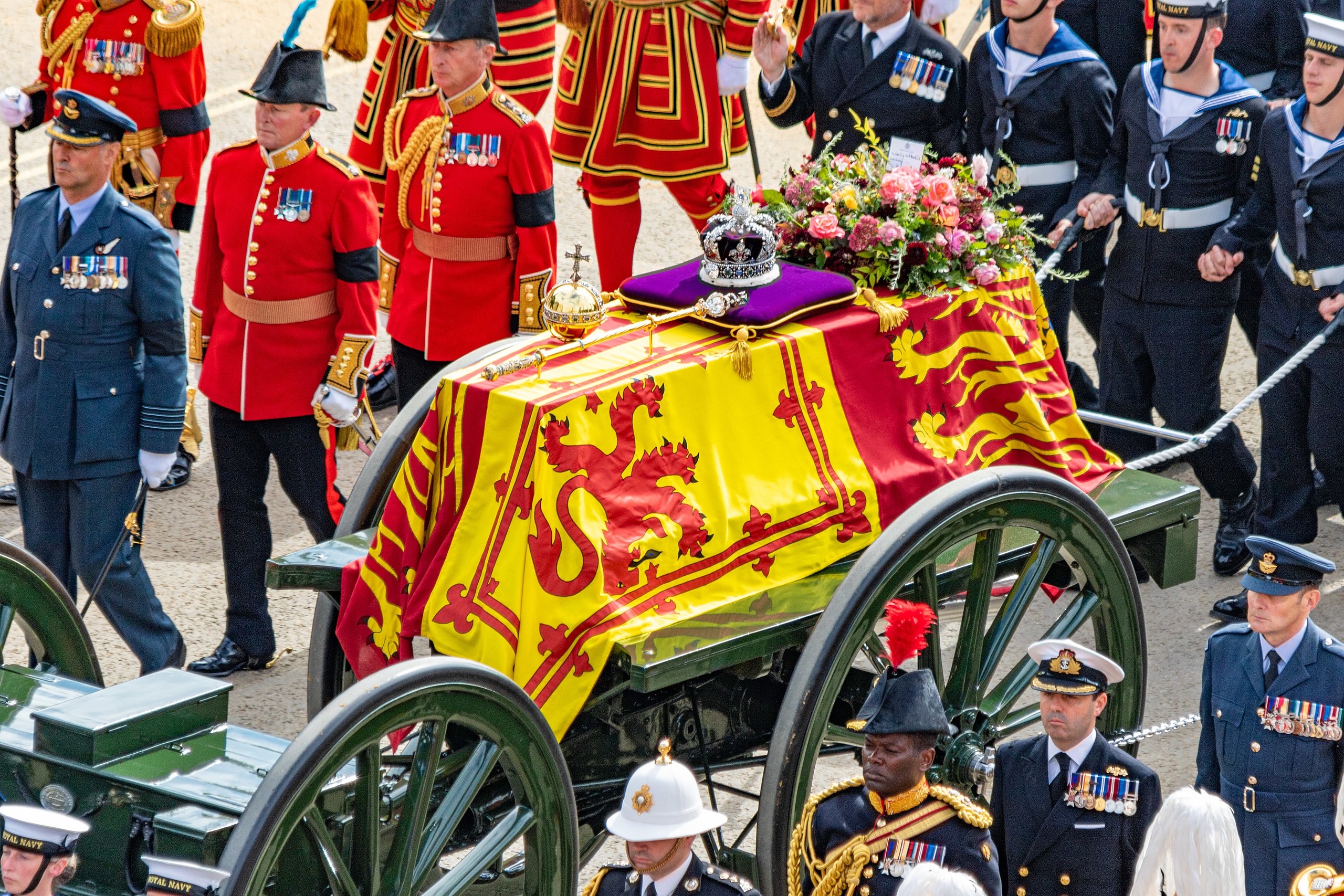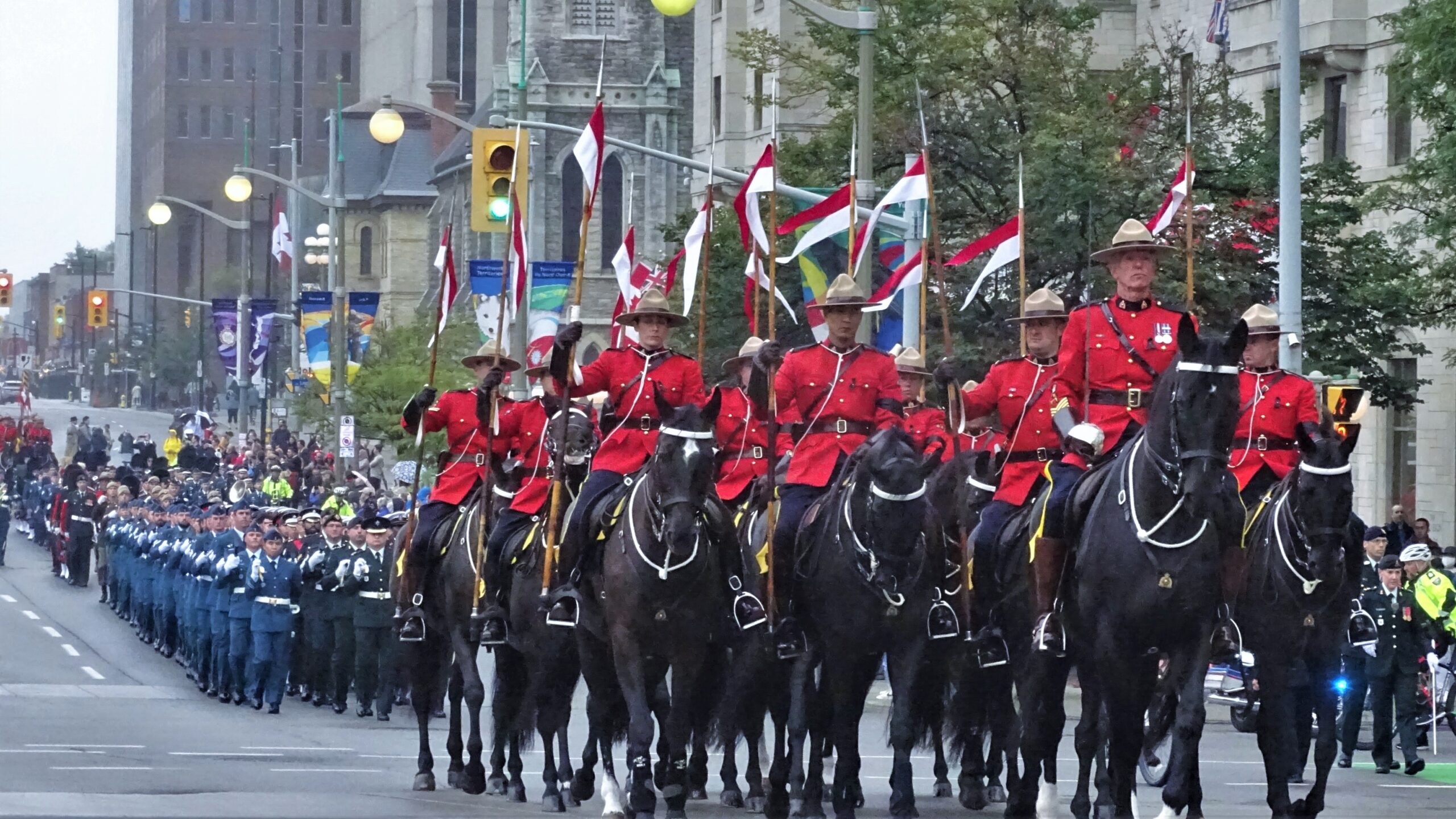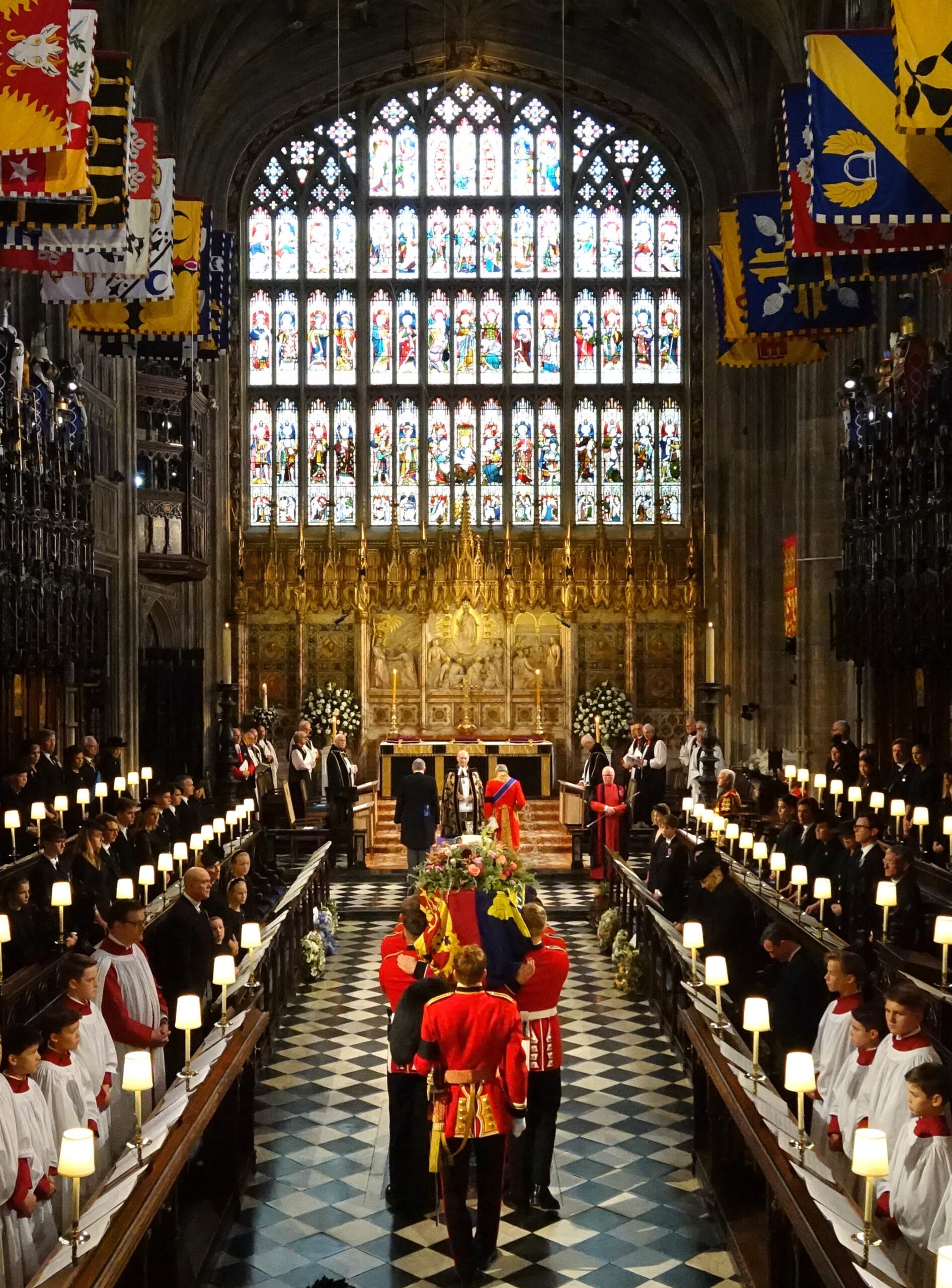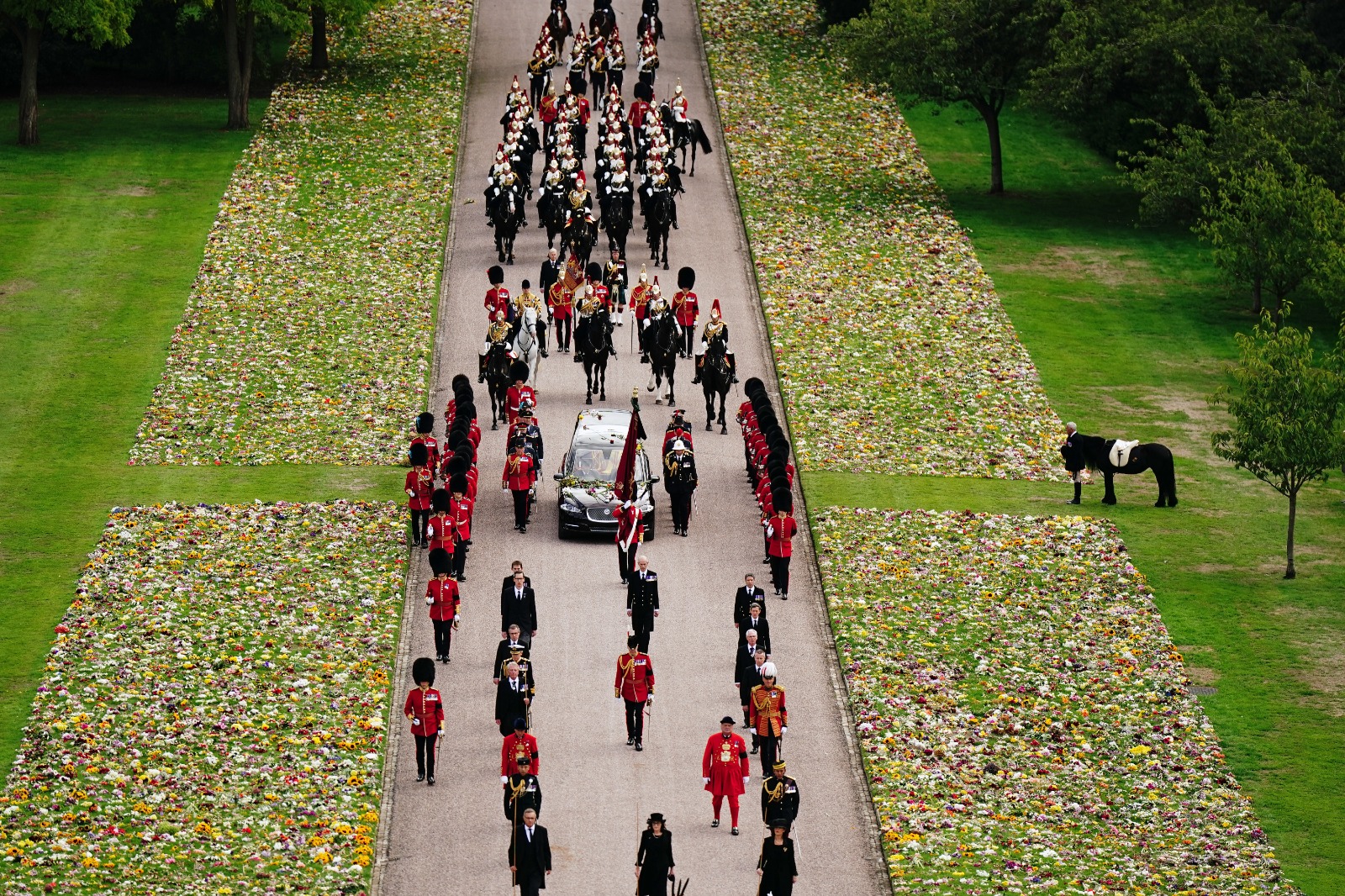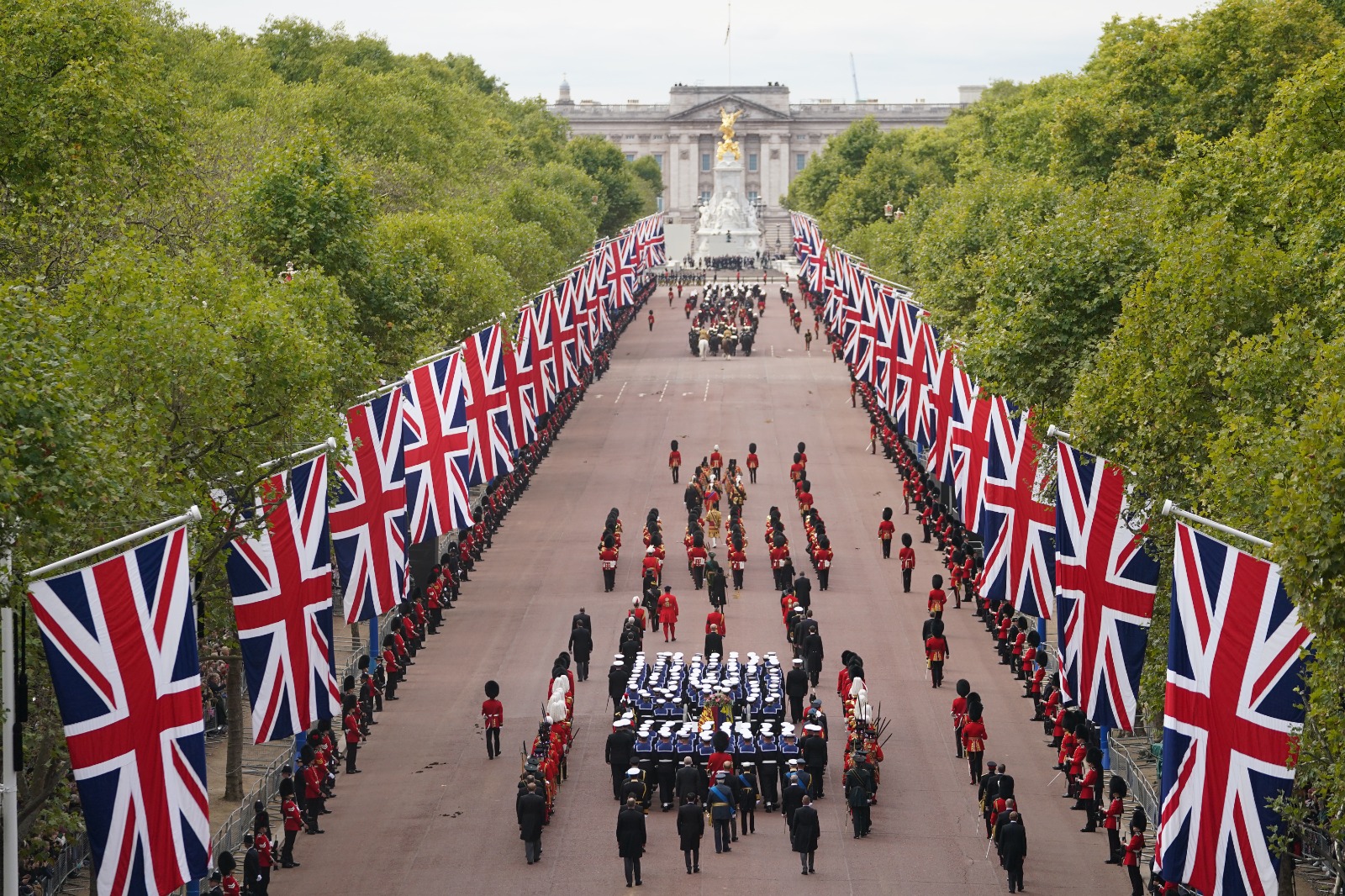 A state funeral service was held at Westminster Abbey on 19 September, followed by a committal service at St George's Chapel at Windsor Castle. The Queen was interred in the King George VI Memorial Chapel at St George's. The occasion of her state funeral was a public holiday in the UK and several Commonwealth states. The state funeral was one of the United Kingdom's most watched special events, surpassing the wedding of Prince William and Catherine Middleton, the previous most watched royal event of the 21st century.
---
Reference:
https://en.wikipedia.org/wiki/Elizabeth_II
https://en.wikipedia.org/wiki/Death_and_state_funeral_of_Elizabeth_II
https://twitter.com/RoyalFamily
https://www.royal.uk/state-funeral-her-majesty-queen-0